Click on the following links for more information:


Boundary Waters Canoe Area
BWCA info, wildlife, trip routes, photos...
Canoe Trip Outfitting
all our packages, rates, menu...
Non-Profit Groups
discount packages for scouts, churches, schools, clubs, High Adventure Scout Trips, and more...
Boundary Waters Fishing
trips, tips, tackle & more...
Guided Trips
the best way to go...
Quetico Trips
information on trips into Canada...
About Us
who we are, directions to our base...
Contact Us
talk to our outfitting staff
For More Information Call:
218-365-3466
1-800-777-8574
Good to Know...
It is important to note that BWCA entry permits are reserved on a first come, first serve basis so the earlier you reserve your trip the better chance you have of securing the best entry point.
helpful info: how to plan a trip ▫ BWCA entry points, routes & permits ▫ reservations
Kevlar Explorer Package

"Our Kevlar Explorer Package is the best of all we have...the lightest gear, fastest canoes and all the creature comforts you need to make your Boundary Waters Trip the best it can be."
Ultra-Light Canoe Package - Best of the best
Trip Length
2-4 people
5-7 people
8+ people
3 Days
$350
$335
$325
4 Days
$430
$400
$390
5 Days
$490
$470
$460
6 Days
$565
$535
$505
7 Days
$620
$560
$555
8 Days
$665
$630
$595
9 Days
$740
$700
$655
10+ Days
$80/day
$78/day
$66/day
rates are per person
children 17 & under deduct 20%
first and last days count as full days
deduct $2 per person/per day if you bring your own sleeping bag
deduct $3 per person/per day if you bring your own tent
To Reserve this package call 1-800-777-8574

Going Fishing?

Add our Fishing Package to this Kevlar Explorer Package for the ultimate fishing trip. Just add $5.00 per person, per day.
For information on our Fishing Package click here >>
So you want light gear?

Don't hack your toothbrush to save weight
Just pick our Kevlar Explorer Pkg
What to Expect from your Completely Outfitted Canoe Trip...
When outfitted by Boundary Waters Outfitters you can expect the best in equipment and customer service. We begin each trip with an orientation on the wilderness are you are about to enter (wilderness rules, map routing, fishing q's and tactics) followed by a full equipment and food review.
Included with each fully outfitted package is:
● Trip & Route planning assistance
● Entry Permit reservations
● All equipment and food prepped, packed and ready to go
● Complete gear and food orientation & detailed trip routing upon arrival
● Paddling & Map orienteering instructions (if needed)
● Free parking in our private parking area
● Continental breakfast the morning of your trip
● Transportation to and from most Ely area entry and exit points
● Hot showers upon your return
● Great Customer Service!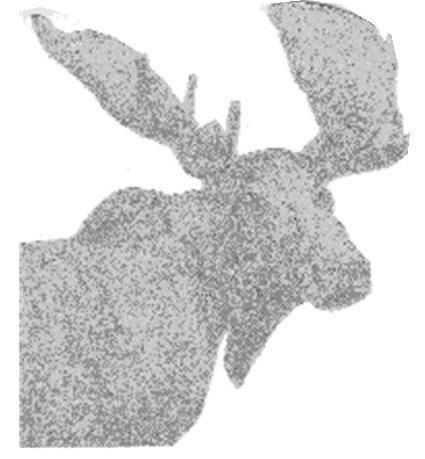 If you are using our How to Plan a Trip tutorial...
You are on Step 5 - Select Your Outfitting Package
You can continue looking through our Canoe Trip Packages and when you find one that fits your needs continue to Step 6.
Call Today and set up a trip! 1-800-777-8574
We will walk you through the whole trip planning process - make route suggestions, gear suggestions and even secure all your permits for you. We will map your route, pack your equipment, pack your food and give you a complete trip orientation upon your arrival. Don't wait, Call today and let your Boundary Waters Vacation begin!
Above: paddling Fraser Lake

Outfitting Packages:
▫ Outfitting Specials
▫ Explorer Kevlar Package
▫ Ultra-Light Canoe Package
▫ Non-Profit Groups
▫ Fishing Trips
▫ Family Packages
▫ Guided Trips
▫ Food & Canoe Packages
▫ Partial Outfitting
Additional:
▫ Menu - food for your trip
▫ Overnight Accommodations
▫ Transportation
▫ Reservations & Deposits
▫ BWCA Permits & Fees
▫ Entry Points & Trip Routes
▫ What to Pack
Quetico Trips:
▫ Quetico Trip information
▫ RABC Permit Information
Kevlar Explorer Package in Action...


paddling across Insula Lake


setting up camp on Horse Lake


bull moose on Island River


about to load up on Lake Four


Lake Trout
web pages:
Boundary Waters Outfitters in Ely Minnesota home page ▫ About Us ▫ Contact Us ▫
Boundary Waters Canoe Area ▫ How to plan a Trip ▫ BWCA Entry Permits ▫ Boundary Waters Canoe Routes ▫ Fishing ▫ Wildlife ▫ Photo Gallery ▫ BWCA Rules
Canoe Trip Outfitting ▫ Outfitting Specials ▫ Kevlar Explorer Package ▫ Ultra-Light Canoe Package ▫ Partial Outfitting ▫ Non-Profit Group Packages ▫ Family Canoe Trips ▫ Fishing Trips ▫ Guided Trips
Trip Menu ▫ Overnight Accommodations ▫ Transportation ▫ Reservations & Deposits
Quetico Trips ▫ RABC Information ▫ Links
A word from Boundary Waters Outfitters
Thank you for visiting our website. We at Boundary Waters Outfitters are dedicated to our mission and to providing quality Minnesota Vacations to all who visit us here in the Northwoods. It is our pleasure to serve you in anyway we can, whether it is planning a BWCA canoe trip, arranging a stay in one of the lakeside cabins at our full-service resort or helping you purchase just the right piece of gear for your next adventure. Ely Minnesota and the Northwoods is our home and we are eager to share it with anyone who has the desire to experience all it has to offer. With so much to see and do...from fishing, to exploring, to sunsets, the wildlife, to all the little canoeing and camping tips we have picked up over the years, we are here to help you make the most of your Boundary Waters vacation. Thanks again for visiting our website and please let us know how we can help you with your Boundary Waters needs.
sincerely,
-Boundary Waters Outfitters owners and staff.