Boundary Waters Outfitters
Boundary Waters Canoe Trips High Adventure Trips
Boundary Waters High Adventure Trips for Scouts, Venture Crews, Youth Groups, Church Groups, School Groups and more.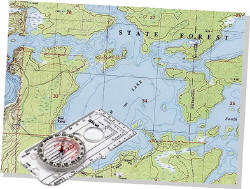 Boundary Waters Outfitters
High Adventure Trips
These trips are Ideal for Scout Groups
Click on the following links for more information:


Boundary Waters Canoe Area
BWCA info, wildlife, trip routes, photos...
Canoe Trip Outfitting
all our packages, rates, menu...
Non-Profit Groups
discount packages for scouts, churches, schools, clubs, High Adventure Scout Trips, and more...
Boundary Waters Fishing
trips, tips, tackle & more...
Guided Trips
the best way to go...
Quetico Trips
information on trips into Canada...
About Us
who we are, directions to our base...
Contact Us
talk to our outfitting staff
For More Information Call:
218-365-3466
1-800-777-8574
Good to Know...
It is important to note that BWCA entry permits are reserved on a first come, first serve basis so the earlier you reserve your trip the better chance you have of securing the best entry point.
High Adventure Trips
Boundary Waters Outfitters offers High Adventure Trips into the BWCA Wilderness. These trips include multiple travel days and usually cover fifty plus miles over a 5 to 8 day period. These trips focus on penetrating the canoe country and "leave no trace" wilderness ethics.
A typical High Adventure Canoe Trip includes daily travel of 6 to 10+ miles per day depending on the groups abilities and canoe route chosen. A 7-day trip, for example, might include 5 days of travel with 2 layover days used for exploring the area around your campsite.
Some trip activities and discussion items may include:
camping & paddling skills
fishing
history
swimming
ecology
cooking
navigation and orienteering
campsite clean-up
low-impact wilderness techniques
photography
star gazing
hiking
conservation projects
wildlife viewing
To Plan a High Adventure Trip please give us a call. We customize each High Adventure Trip to what your group and organization require. We will plan a detailed route through the wilderness to ensure your group is able to accomplish all the intended goals. High Adventure Trips are the best way to explore areas of the BWCA Wilderness seldom seen by most canoe country travelers
Outfitting Packages:
When planning a High Adventure Trip please select one of the outfitting packages in our Non-Profit Groups section.
Scout Groups:
Both Bill Forsberg Sr and Bill Forsberg Jr have been very active in scouting throughout their lives, whether as active scouts, as a Scout Master for Bill Sr or working with all the scouting groups we have outfitted over the years. We are please to offer our knowledge and assistance to help ensure a safe and fun Boundary Waters trip for your scout troop.
Boundary Waters Outfitters works with several scout groups each year helping them plan their route, supplying and packing the gear and food, providing fishing, camping and paddling instructions as well as reserving all the necessary permits. We will do a complete trip orientation for the leaders and scouts before you set off into the wilderness.

50-Miler Award for Scouts
Many scout groups use this opportunity to achieve the 50 Miler Award.
The primary objective of this program is to stimulate Boy Scouts, Varsity Scouts and Venture interest in the ideals of the movement and to promote activity that will result in personal fitness, self-reliance, knowledge of wood lore, and a practical understanding of conservation.
If you would like a copy of the 50-Miler Award application please give us a call and we will send it to you.
Call Today and set up a trip! 1-800-777-8574
We will walk you through the whole trip planning process - make route suggestions, gear suggestions and even secure all your permits for you. We will map your route, pack your equipment, pack your food and give you a complete trip orientation upon your arrival. Don't wait, Call today and let your Boundary Waters Vacation begin!
Outfitting Packages:
▫ Canoe Trip Outfitting
▫ Outfitting Specials
▫ Explorer Kevlar Package
▫ Ultra-Light Canoe Package
▫ Non-Profit Groups
▫ Fishing Trips
▫ Family Packages
▫ Guided Trips
▫ Food & Canoe Packages
▫ Partial Outfitting
Additional:
▫ Menu - food for your trip
▫ Overnight Accommodations
▫ Transportation
▫ Reservations & Deposits
▫ BWCA Permits & Fees
▫ Entry Points & Trip Routes
▫ What to Pack
Quetico Trips:
web pages:
Boundary Waters Outfitters in Ely Minnesota home page ▫ About Us ▫ Contact Us ▫
Boundary Waters Canoe Area ▫ How to plan a Trip ▫ BWCA Entry Permits ▫ Boundary Waters Canoe Routes ▫ Fishing ▫ Wildlife ▫ Photo Gallery ▫ BWCA Rules
Canoe Trip Outfitting ▫ Outfitting Specials ▫ Kevlar Explorer Package ▫ Ultra-Light Canoe Package ▫ Partial Outfitting ▫ Non-Profit Group Packages ▫ Family Canoe Trips ▫ Fishing Trips ▫ Guided Trips
Trip Menu ▫ Overnight Accommodations ▫ Transportation ▫ Reservations & Deposits
Quetico Trips ▫ RABC Information ▫ Links
A word from Boundary Waters Outfitters
Thank you for visiting our website. We at Boundary Waters Outfitters are dedicated to our mission and to providing quality Minnesota Vacations to all who visit us here in the Northwoods. It is our pleasure to serve you in anyway we can, whether it is planning a BWCA canoe trip, arranging a stay in one of the lakeside cabins at our full-service resort or helping you purchase just the right piece of gear for your next adventure. Ely Minnesota and the Northwoods is our home and we are eager to share it with anyone who has the desire to experience all it has to offer. With so much to see and do...from fishing, to exploring, to sunsets, the wildlife, to all the little canoeing and camping tips we have picked up over the years, we are here to help you make the most of your Boundary Waters vacation. Thanks again for visiting our website and please let us know how we can help you with your Boundary Waters needs.
sincerely,
-Boundary Waters Outfitters owners and staff.