Boundary Waters Rules & Regulations
Please remember to "Leave No Trace"
TRAVEL PERMITS
You must enter the BWCAW at the entry point and on the entry date shown on your permit and may not re-enter on a different date using the same permit.

Permit and stubs become invalid when the trip leader exits the wilderness.

GROUP SIZE
Nine (9) people and four (4) watercraft are the maximum allowed together in the wilderness.

You may not exceed the limit at any time or anywhere (on water, portages, campsites) in the BWCAW.

Smaller groups increase your wilderness experience and decrease the impacts.

TOILET FACILITIES AND WATER QUALITY
Use latrines at designated campsites.

Latrines are not garbage cans and should be used for the intended purpose only. Personal waste items such as cigarettes, cotton swabs, or plastic feminine products should always be packed out and should never go into the latrines.

If you're not near a latrine, dig a small hole 6 to 8 inches deep at least 150 feet or more back from the water's edge. When finished, fill hole and cover with needles and leaves.

Bathe and wash dishes at least 150 feet from lakes and streams.
All soaps pollute water including soaps labeled "biodegradable."

CONTAINERS
Cans and glass bottles are not allowed.

Containers of fuel, insect repellent, medicines, personal toilet articles, and other items that are not foods or beverages are the only cans and bottles you may keep in their original containers.

Food may be packaged in plastic containers that must be packed out with you.

FISH REMAINS
Dispose of fish remains well away from shorelines, campsites, trails and portages.

CAMPFIRES
Fires are allowed within the steel fire grates at designated campsites or as specifically approved on your visitor's permit.

Bringing a small camp stove may be a better idea because it heats food more quickly, has less impact than a fire, and comes in handy during rainy weather.

Due to the potential fire danger, fire restrictions may be put into effect. Check on current conditions just prior to your trip. You may be required to use a camp stove if there is a campfire ban.

If you build a fire, burn only dead wood found lying on the ground.
Collect firewood away from campsites by paddling down the shore and walking into the woods where it is more abundant.
Wood easily broken by hand or cut with a small folding saw eliminates the need for an axe.

Drown your fire with water any time you are going to be away from your camp or at bedtime. Stir the ashes until they are cold to the touch with a bare hand.

CAMPSITES
Camp only at Forest Service designated campsites that have steel fire grates and wilderness latrines.

Make camp early in the day to ensure finding an available campsite.

It is illegal to cut live vegetation for any reason.

You may camp up to fourteen (14) consecutive days on a specific site.

STORING WATERCRAFT
Only watercraft and equipment used in connection with your current visit may be stored and left unattended.

All equipment and personal property must be carried out with you at the end of each trip.

CULTURAL HERITAGE
Leave archaeological, historical, and rock painting sites undisturbed.

The use of metal detectors is prohibited.
MOTOR-POWERED WATERCRAFT REGULATIONS
No other motorized or mechanized equipment (including pontoon boats, sailboats, sailboards) is allowed. All other lakes or portions of lakes within the BWCAW are paddle-only. Motors may not be used or be in possession on any paddle-only lake. Motor-powered watercraft are permitted only on following designated lakes:
DOGS IN THE BWCAW
Dogs impact wildlife and barking intrudes on the experience of others. Dogs must be under control at all times. Dispose of fecal matter 150 feet from water sources, campsites, portages, or deposit in a latrine.

WHAT RULES APPLY TO FIREARMS? FIREWORKS?
Discharging a firearm is prohibited within a 150 yards of a campsite or occupied area in an unsafe manner or location that places people or property at risk of injury. State game laws apply in the BWCAW. Fireworks of any kind are illegal.

LAKES WITH A 25 HORSEPOWER LIMIT
On these lakes or portions of these lakes, the possession of one additional motor no greater than 10 horsepower is permitted, as long as motors in use do not exceed 25 horsepower.

Basswood (except that portion north of Jackfish Bay and
Washington Island)
Saganaga (except that portion west of American Point).
Fall
Newton
Moose
Newfound
Sucker
Snowbank
East Bearskin
South Farm
Trout

PORTAGE WHEELS
Mechanical assistance is only permitted over the following: International Boundary, Four-Mile Portage, Fall-Newton-Pipestone and Back Bay Portages into Basswood Lake, Prairie Portage, Vermilion-Trout Lake Portage.

BWCA Information:
▫ Boundary Waters Information
▫ How to plan a trip
▫ BWCA permits & entry points
▫ BWCA canoe routes
▫ Boundary Waters fishing
▫ Area wildlife
▫ Boundary Waters photos
▫ BWCA rules & regulations
Outfitting Packages:
▫ Canoe Trip Outfitting
▫ Outfitting Specials
▫ Kevlar Explorer Package
▫ Ultra-Light Canoe Package
▫ Non-Profit Groups
▫ Fishing Trips
▫ Fly-In Trips & Packages
▫ Family Packages
▫ Guided Trips
▫ Food & Canoe Packages
▫ Partial Outfitting
Additional:
▫ Menu - food for your trip
▫ Overnight Accommodations
▫ Transportation
▫ Reservations & Deposits
▫ BWCA Permits & Fees
▫ Entry Points & Trip Routes
▫ What to Pack
Quetico Trips:
▫ Quetico Trip Information
▫ RABC Permit Information
Canoe Trips
in Action...


heading out at sunrise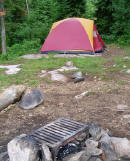 camp on Bald Eagle Lake


paddling across Insula Lake


bull moose on Island River


pushing off from the portage


about to load up on Lake Four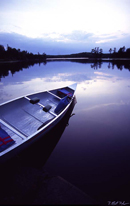 guest picture from their trip
More pictures in our
photo gallery >>
Click on the following links for more information:
Boundary Waters Canoe Area
BWCA info, wildlife, trip routes, photos...
Canoe Trip Outfitting
all our packages, rates, menu...
Non-Profit Groups
discount packages for scouts, churches, schools, clubs, High Adventure Scout Trips, and more...
Boundary Waters Fishing
trips, tips, tackle & more...
Guided Trips
the best way to go...
Quetico Trips
information on trips into Canada...
About Us
who we are, directions to our base...
Contact Us
talk to our outfitting staff
For More Information Call:
218-365-3466
1-800-777-8574
Boundary Waters Outfitters Blog
It's our interactive information center. Keep up on the latest happenings in the Boundary Waters and the Northwoods. Click Here!
web pages:
Boundary Waters Outfitters in Ely Minnesota home page ▫ About Us ▫ Contact Us ▫
Boundary Waters Canoe Area ▫ How to plan a Trip ▫ BWCA Entry Permits ▫ Boundary Waters Canoe Routes ▫ Fishing ▫ Wildlife ▫ Photo Gallery ▫ BWCA Rules
Canoe Trip Outfitting ▫ Outfitting Specials ▫ Kevlar Explorer Package ▫ Ultra-Light Canoe Package ▫ Partial Outfitting ▫ Non-Profit Group Packages ▫ Family Canoe Trips ▫ Fishing Trips ▫ Guided Trips ▫ Fly-In Canoe Trips
Trip Menu ▫ Overnight Accommodations ▫ Transportation ▫ Reservations & Deposits
Quetico Trips ▫ RABC Information ▫ Links
A word from Boundary Waters Outfitters
Thank you for visiting our website. We at Boundary Waters Outfitters are dedicated to our mission and to providing quality Minnesota Vacations to all who visit us here in the Northwoods. It is our pleasure to serve you in anyway we can, whether it is planning a BWCA canoe trip, arranging a stay in one of the lakeside cabins at our full-service resort or helping you purchase just the right piece of gear for your next adventure. Ely Minnesota and the Northwoods is our home and we are eager to share it with anyone who has the desire to experience all it has to offer. With so much to see and do...from fishing, to exploring, to sunsets, the wildlife, to all the little canoeing and camping tips we have picked up over the years, we are here to help you make the most of your Boundary Waters vacation. Thanks again for visiting our website and please let us know how we can help you with your Boundary Waters needs.
sincerely,
-Boundary Waters Outfitters owners and staff.

copyright 2012 all rights reserved