Boundary Waters Outfitters
Boundary Waters Canoe Area Ely, Minnesota
Boundary Waters Canoe Area (BWCA) is a majestic and awe inspiring wilderness just waiting for you to explore. Home to abundant plants and wildlife, included threatened and endangered species, the BWCA wilderness is a real treasure. Call us taday and set up your own Boundary Waters vacation.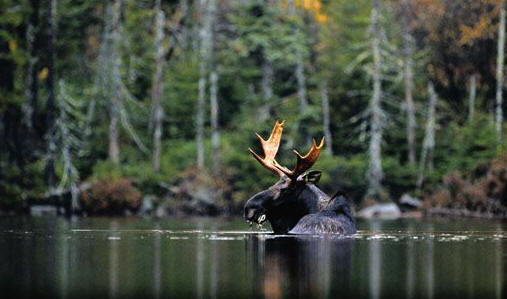 Click on the following links for more information:


Boundary Waters Canoe Area
BWCA info, wildlife, trip routes, photos...
Canoe Trip Outfitting
all our packages, rates, menu...
Non-Profit Groups
discount packages for scouts, churches, schools, clubs, High Adventure Scout Trips, and more...
Boundary Waters Fishing
trips, tips, tackle & more...
Guided Trips
the best way to go...
Quetico Trips
information on trips into Canada...
About Us
who we are, directions to our base...
Contact Us
talk to our outfitting staff
For More Information Call:
218-365-3466
1-800-777-8574
Good to Know...
It is important to note that BWCA entry permits are reserved on a first come, first serve basis so the earlier you reserve your trip the better chance you have of securing the best entry point.
Boundary Waters Canoe Area
Ely Minnesota is the home of the Boundary Waters Canoe Area (BWCA), a wilderness encompassing over 1 million acres of woodlands and waterways in the heart of Superior National Forest. Located along the Canadian Border, the Boundary Waters is the largest wilderness preserve east of the Rockies. As the Boundary Waters main launching point, Ely Minnesota offers many canoe trip options from over 20 different entry points and over 1,500 miles of canoe routes and 2,000 solitary campsites.
There is a delicate balance here. As you plan your trip to the Boundary Waters, remember that the steps you take today to preserve this area will benefit not only you, but also future generations. Please enjoy and take good care of this precious resource.
Information on the Boundary Waters Canoe Area:
How to Plan a Boundary Waters Trip
Helpful step-by-step tutorial on planning your Boundary Waters vacation...

Boundary Waters Permits & Entry Points
Information on Boundary Waters entry permits and all the different BWCA entry points (locations) you can choose from to start your trip...

Boundary Waters Canoe Trip Routes
Canoe routes
Boundary Waters Fishing!
Everything you need to know about fishing in the BWCA. Information on the species of fish found here, tackle suggestions and more...
Area Wildlife
Information on many of the creatures who make the Boundary Waters Canoe Area their home, such as, moose, wolves, bears, deer, eagles, loons and more...
Boundary Waters Photo Gallery
Enjoy pictures we have collected over the years from canoe trips into this magnificent wilderness...
Boundary Waters Rules & Regulations
Things to know before you go. The Boundary Waters is a wilderness area and it is important to use "leave no trace" ethics...
Above: Boundary Waters moose

BWCA Info:
1,000,000+ acres
1,200+ miles of canoe routes
2,000+ solitary campsites
What's a Canoe Trip?


canoeing


camping


scenery


fishing


history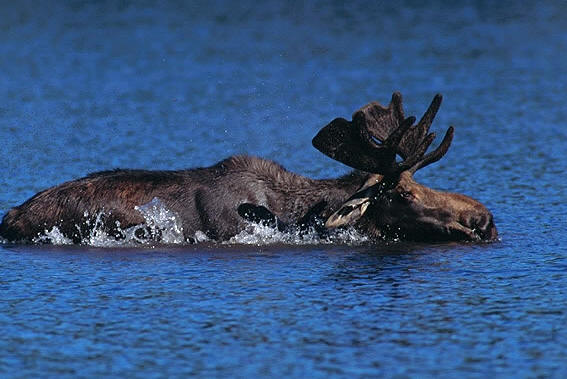 wildlife


National Geographic's
trip of a lifetime
web pages:
Boundary Waters Outfitters in Ely Minnesota home page ▫ About Us ▫ Contact Us ▫
Boundary Waters Canoe Area ▫ How to plan a Trip ▫ BWCA Entry Permits ▫ Boundary Waters Canoe Routes ▫ Fishing ▫ Wildlife ▫ Photo Gallery ▫ BWCA Rules
Canoe Trip Outfitting ▫ Outfitting Specials ▫ Kevlar Explorer Package ▫ Ultra-Light Canoe Package ▫ Partial Outfitting ▫ Non-Profit Group Packages ▫ Family Canoe Trips ▫ Fishing Trips ▫ Guided Trips
Trip Menu ▫ Overnight Accommodations ▫ Transportation ▫ Reservations & Deposits
Quetico Trips ▫ RABC Information ▫ Links
A word from Boundary Waters Outfitters
Thank you for visiting our website. We at Boundary Waters Outfitters are dedicated to our mission and to providing quality Minnesota Vacations to all who visit us here in the Northwoods. It is our pleasure to serve you in anyway we can, whether it is planning a BWCA canoe trip, arranging a stay in one of the lakeside cabins at our full-service resort or helping you purchase just the right piece of gear for your next adventure. Ely Minnesota and the Northwoods is our home and we are eager to share it with anyone who has the desire to experience all it has to offer. With so much to see and do...from fishing, to exploring, to sunsets, the wildlife, to all the little canoeing and camping tips we have picked up over the years, we are here to help you make the most of your Boundary Waters vacation. Thanks again for visiting our website and please let us know how we can help you with your Boundary Waters needs.
sincerely,
-Boundary Waters Outfitters owners and staff.