Click on the following links for more information:


Boundary Waters Canoe Area
BWCA info, wildlife, trip routes, photos...
Canoe Trip Outfitting
all our packages, rates, menu...
Non-Profit Groups
discount packages for scouts, churches, schools, clubs, High Adventure Scout Trips, and more...
Boundary Waters Fishing
trips, tips, tackle & more...
Guided Trips
the best way to go...
Quetico Trips
information on trips into Canada...
About Us
who we are, directions to our base...
Contact Us
talk to our outfitting staff
For More Information Call:
218-365-3466
1-800-777-8574
Good to Know...
It is important to note that BWCA entry permits are reserved on a first come, first serve basis so the earlier you reserve your trip the better chance you have of securing the best entry point.
Boundary Waters Canoe Routes
The following are not just routes in the Boundary Waters but descriptions of different areas within the canoe country. Each route may have several different entry and exit point possibilities. If you choose one of these routes we will customize it to fit your parties needs for a memorable Northwoods vacation. You will note after each description is the number of days needed to fulfill the shortest possible route and the level of difficulty to complete the trip, ranging from:
Easy - Moderate - Challenging - Rugged
Trip Planning note: When planning a route into the wilderness you must first know how many days you want to travel versus layover. An example would be a 7-day trip with 5 travel days and 2 layover days. You will also need to decide what you want to do...this can be fishing, site-seeing, swimming, photography, adventure travel (lots of miles), or just RELAXATION.
#1 Moose, Fish, Rivers & Lakes
This is one of our favorite routes because it encompasses just about everything the Boundary Waters has to offer - beautiful scenery, good fishing, and your best chance at seeing a moose! Along this route you will paddle small rivers, wide rivers and beautiful glacial lakes. For the fisherman the area provides lakes teeming with smallmouth bass, walleye and northern pike. If you are in search of moose, your best chance is here but you must be quiet, scan the shorelines and keep your fingers crossed. While we can not promise a moose will appear we can tell you this area contains one of the highest and densest populations in all of Minnesota.
Route Details:
Days Needed: 4+ Difficulty: Moderate
#2 Kawishiwi Triangle
This is a excellent route if you only have three days or want to stay off the larger wind swept lakes. Your travel will consist of wider, scenic rivers and smaller, serene lakes. The entire route provides some excellent fishing opportunities as well as possible wildlife sightings, including Bald Eagles, river otters and moose. Wolf activity is common in the area but sightings are rare. The observant might find tracks on the portages and the lucky may be able to partake in a group howl.
Route Details:
Days Needed: 3+ Difficulty: Moderate
#3 Popular but Remote
This is a popular route for canoe campers, mostly due to its ease of access, but for those willing to put in the effort you can penetrate some of the most remote areas of the wilderness. Moose are common here and the fishing enthusiast will find smallmouth bass, walleye, northern pike, lake trout and stream trout along the way. This is a great trip for both the beginner and the seasoned paddler.
Route Details:
Days Needed: 5+ Difficulty: Moderate - Challenging
#4 Fisherman's Loop
This route provides the Boundary Waters visitor with some incredible fishing as well as spectacular scenery. On your second day you will be near two sets of cascading waterfalls enroute to a famed fishing lake boiling with feisty game fish. While this route does provide amazing scenery and unparalleled fishing it is important to note the entry permits for this area fill up quickly so early reservations are a must!
Route Details:
Days Needed: 4+ Difficulty: Challenging
#5 Fishing, Falls and Indian Tales
This is one of the more dramatic routes in the Boundary Waters because it contains a great deal of history, scenery and some of the best fishing within the BWCA! Along this route you will learn about early Native American history as you view a ceremonial area used by Ojibway Braves and see the markings, known as pictographs, they left on granite cliffs many years ago. Continuing on you will cross a portage enroute to one of several majestic waterfalls and famed fishing waters. It should be noted that good things don't come easy and this route is not for those fearful of big lakes or unwilling to portage. A Fly-in option is available which can shave up to two days off your travel time.
Route Details:
Days Needed: 5+ Difficulty: Challenging
#6 Trout, Bluffs and Solitude
By the end of your second day you should be leaving most parties behind enroute to to your third day when your trip becomes remote and the scenery comes alive. This route takes you to beautiful lakes with bluffs rising up to 400 feet from the water's edge that tower above your canoe. Another lake offers a quarter mile hike up to a panoramic view of the wilderness from over 150 feet above the lake. This is an excellent route for those wishing to get lost within the beauty and awe struck power of the Northwoods. This route also offers some fine fishing - especially for trout. There is one lake with stream trout and four with lake trout. Other lakes offer the usual populations of smallmouth bass, walleye and northern pike.
Route Details:
Days Needed: 5+ Difficulty: Challenging
#7 Basecamps
For those who wish to canoe and camp in the Boundary Waters but don't necessarily want to travel everyday, there are several lakes and areas only a day or two travel inwards. These lakes may be used for fishing or just as a place to rest and store the gear while you go out and explore with just your daypack. If this is what you're looking for call us and we'll put you on a lake or river which best suits your needs and wants

---

Quetico Canoe Trips
Quetico Trips - There are many canoe routes within Quetico Provicial Park and we will outfit you into any of them. It is important to note that Quetico is in Canada so trip planning needs to be done early! For more information on trips into Canada's Quetico Park click the link below. for more information on Quetico Trips click here >>
---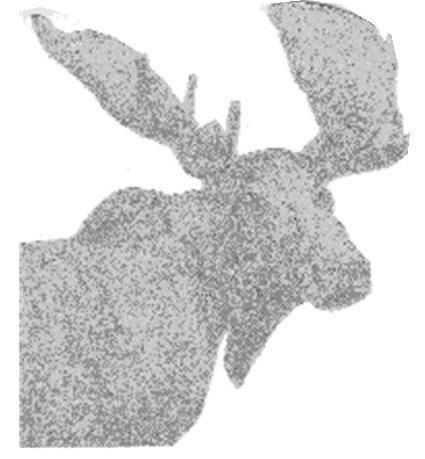 If you are using our How to Plan a Trip tutorial...
You are on Step 3 - Planning your route
The routes outlined above give you descriptions of different areas within the Boundary Waters. When setting up a trip we customize every route to each groups individual wants and needs. To have a customized trip routed out for your group give us a call at 218-365-3466 or 800-777-8574.
Call Today and set up a trip! 1-800-777-8574
We will walk you through the whole trip planning process - make route suggestions, gear suggestions and even secure all your permits for you. We will map your route, pack your equipment, pack your food and give you a complete trip orientation upon your arrival. Don't wait, Call today and let your Boundary Waters Vacation begin!
Above: map of BWCA & Quetico
map not for navigational use

BWCA Information:
Outfitting Packages:
Additional:
Quetico Trips:
web pages:
Boundary Waters Outfitters in Ely Minnesota home page ▫ About Us ▫ Contact Us ▫
Boundary Waters Canoe Area ▫ How to plan a Trip ▫ BWCA Entry Permits ▫ Boundary Waters Canoe Routes ▫ Fishing ▫ Wildlife ▫ Photo Gallery ▫ BWCA Rules
Canoe Trip Outfitting ▫ Outfitting Specials ▫ Kevlar Explorer Package ▫ Ultra-Light Canoe Package ▫ Partial Outfitting ▫ Non-Profit Group Packages ▫ Family Canoe Trips ▫ Fishing Trips ▫ Guided Trips
Trip Menu ▫ Overnight Accommodations ▫ Transportation ▫ Reservations & Deposits
Quetico Trips ▫ RABC Information ▫ Links
A word from Boundary Waters Outfitters
Thank you for visiting our website. We at Boundary Waters Outfitters are dedicated to our mission and to providing quality Minnesota Vacations to all who visit us here in the Northwoods. It is our pleasure to serve you in anyway we can, whether it is planning a BWCA canoe trip, arranging a stay in one of the lakeside cabins at our full-service resort or helping you purchase just the right piece of gear for your next adventure. Ely Minnesota and the Northwoods is our home and we are eager to share it with anyone who has the desire to experience all it has to offer. With so much to see and do...from fishing, to exploring, to sunsets, the wildlife, to all the little canoeing and camping tips we have picked up over the years, we are here to help you make the most of your Boundary Waters vacation. Thanks again for visiting our website and please let us know how we can help you with your Boundary Waters needs.
sincerely,
-Boundary Waters Outfitters owners and staff.